What makes FarmBox Foods a green-oriented company?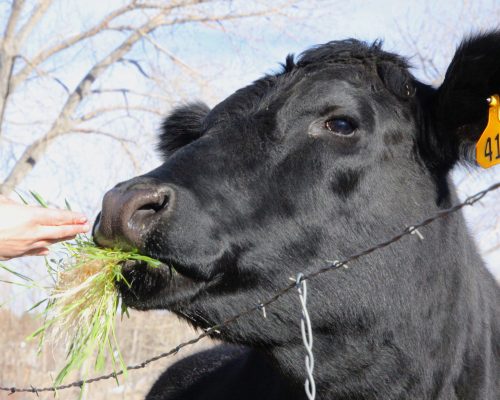 We use only upcycled shipping containers.
We give used, insulated shipping containers a new life: growing food at scale in areas that struggle with reliable cultivation and/or access. By outfitting them with the components to grow produce, the repurposed containers are kept out of landfills and scrap heaps.
The farms we build are designed to promote efficient water usage.
We capture, filter and reuse water in both our Hydroponic Fodder Farm and our Vertical Hydroponic Farm, which requires only about 5 gallons of water per day. Water is often lost to evaporation and transpiration in traditional farm settings. By recycling the water, our farms get the most out of every drop. In times of severe drought and diminishing water supplies, this efficiency is critically important.
The farms were built to reduce energy usage associated with agricultural production.
Our Vertical Hydroponic Farm uses around 190 kwh per day, the energy equivalent of two loads of laundry. The Gourmet Mushroom Farm uses even less, drawing an average of only 80 kilowatt-hours of electricity each day. High-efficiency, low-energy LED lights are used in FarmBox containers to reduce energy consumption.
Reduced need for fossil fuels.
Every kilogram/pound of food waste has a corresponding waste factor for energy, labor, water, carbon emissions, etc. It takes a lot to get produce from point A to point B, including diesel fuel to power trucks and trains. Transporting goods across long distances could be a thing of the past, as our portable container farms enable people to grow food near the consumer, thereby reducing emissions and expenses. Hyper-local growing almost entirely removes the supply chain — and its ongoing issues — from the equation.
Indoor farms don't require the use of pesticides.
Because our farms are enclosed, they're protected from many of the variables that keep traditional farmers up at night, like drought, flooding, heat waves and hail. But it also prevents impacts from pests, and therefore, pesticides are not required in our farms. As a result, the water discharged from the Vertical Hydroponic Farms and Hydroponic Fodder Farms we build does not contribute to groundwater contamination.
Fodder consumption by livestock reduces methane output.
Barley fodder is easier to digest than traditional alfalfa hay and other nutritional supplements, and because of this, less methane is emitted into the atmosphere. We're in the process of gathering more specific data to quantify the reduction of methane from different types of animals, and how that reduction corresponds with their respective intake of protein-rich fodder.
Growing near the consumer reduces the likelihood of food waste.
After being harvested, produce grown in traditional outdoor settings often spends a few days on trucks and in distribution centers before it arrives at the store. Hyperlocal growing helps fresh veggies arrive on consumers' plates and in their refrigerators much sooner — often within 24 hours of being harvested. The produce maintains its shelf life, which provides a longer period of time to eat the food. This results in less food waste at the consumer level.
Our farms can run off solar power.
Anyone who wants to grow nutrient-dense food off-grid can do so by hooking their farm up to a small solar grid.
Compost from our Gourmet Mushroom Farms helps promote soil health.
The spent substrate from FarmBox Foods' GMF showroom model is donated to the local community to be used as nutrient-rich compost. The seedling pods and spent mushroom substrate can be used for further plant-growing compost once they are removed from the farms. The spent mushroom substrate, in particular, is quite sought after for this purpose. These eco-friendly by-products can also be incorporated into the soil, and the substrate will continue to grow mushrooms if properly managed.
Soil rejuvenation and less need for agricultural acreage.
Millions of acres of America's traditionally fertile soil have been stripped of vital nutrients, and farmers are compelled to implement crop rotation and remediation steps like composting to regenerate agricultural land. A FarmBox occupies only 320 square-feet of space (they can also be stacked), does not need soil, and allows farmers to revitalize oft-used ag soil.
Furthermore, clear-cutting forests to make room for agriculture is not necessary for some crops. Farmers can utilize available vertical space to grow more food on a smaller footprint.