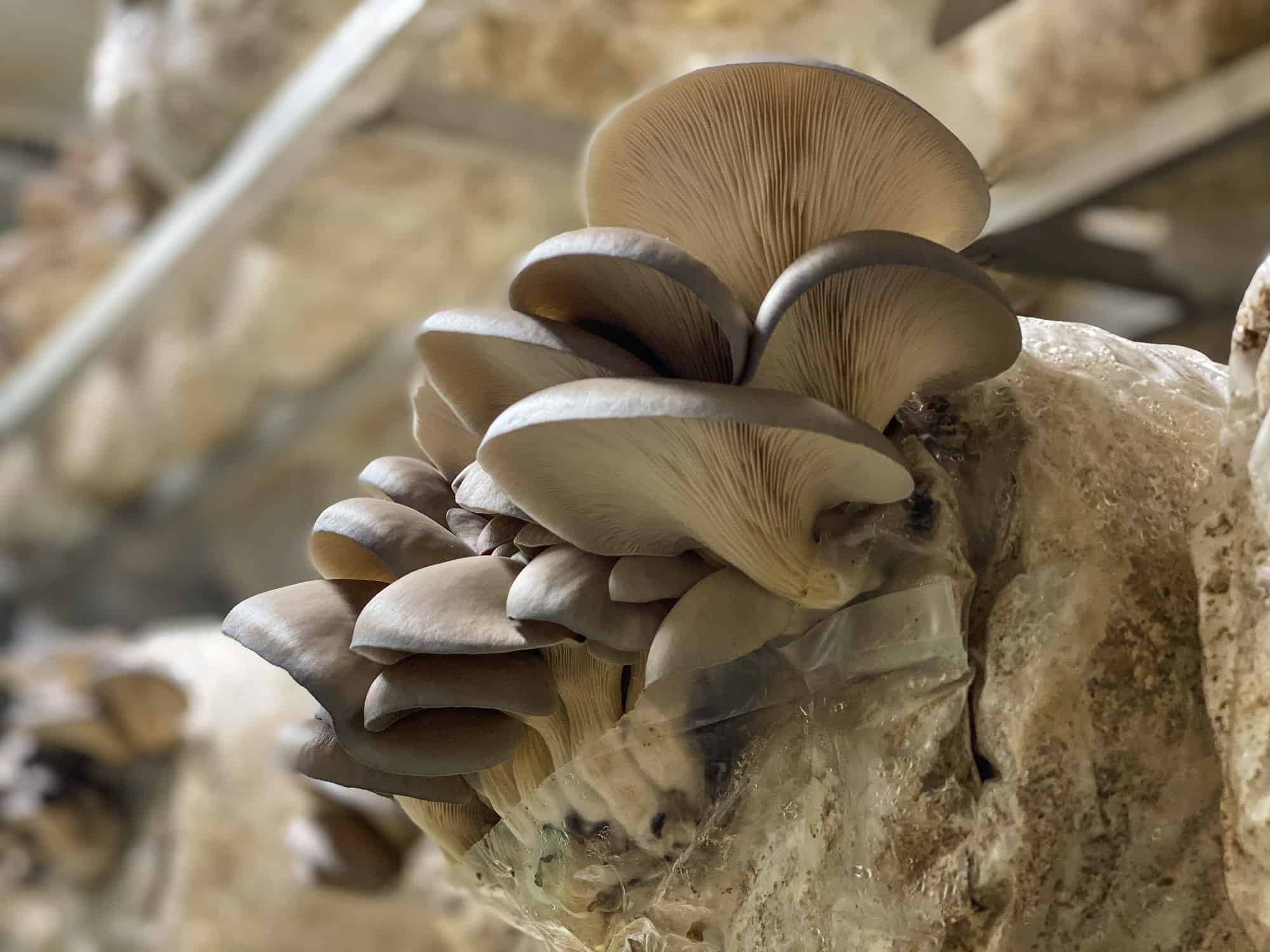 A New Addition to Controlled-Environment Agriculture
FarmBox Foods has designed an efficient, sustainable, and versatile start-to-finish gourmet mushroom farm that is automated, transportable, and solar capable. We have carefully compiled everything you need to grow a wide variety of mushrooms inside a compact space. The possibilities of container farming are endless. Experience farm cultivation and innovation like never before.
Small Footprint, Huge Yield
The state-of-the-art GMF can grow up to 400 pounds of mushrooms per week, year-round. Up to 18 varieties and species of gourmet and medicinal mushrooms can grow simultaneously, including oysters, shiitake, reishi, lion's mane, chestnut and turkey tail. Our super-efficient layout saves time and labor, allowing the operator to maximize everything the GMF has to offer.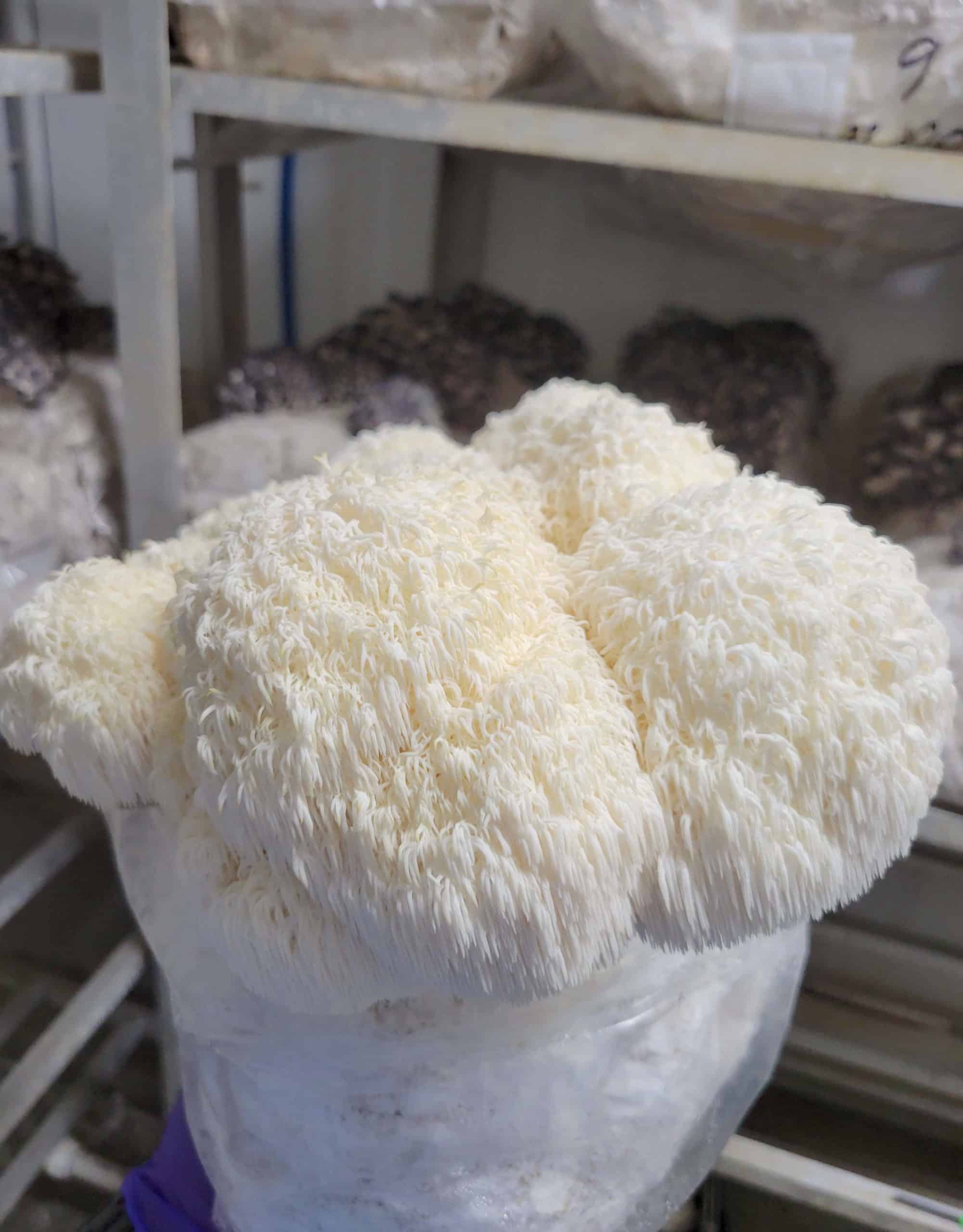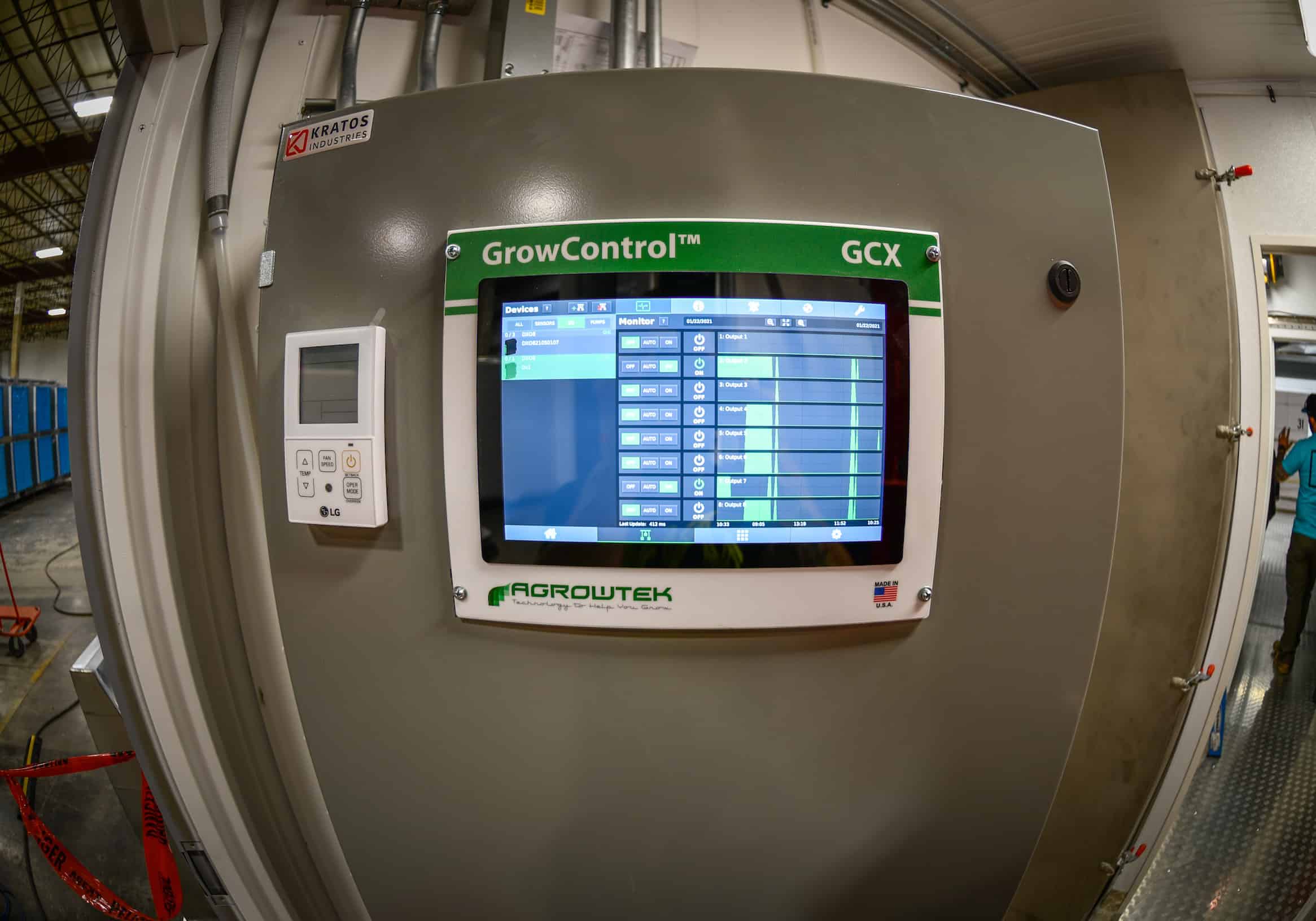 Farming Automation Technology
Each GMF unit is equipped with Agrowtek infrastructure which monitors and controls all climate parameters. Lighting, air exchange, carbon dioxide levels, humidity, and temperatures are all maintained at optimal levels.
Designed For Commercial Scale
We have brought the best of innovation and automation to our Gourmet Mushroom Farm. The GMF container takes advantage of every single inch of the shipping container to generate high yields of gourmet mushrooms in a small space. The container design allows it to be controlled and operated by a single person. Our workflow and training will enable your company to scale its mushroom production quickly and efficiently.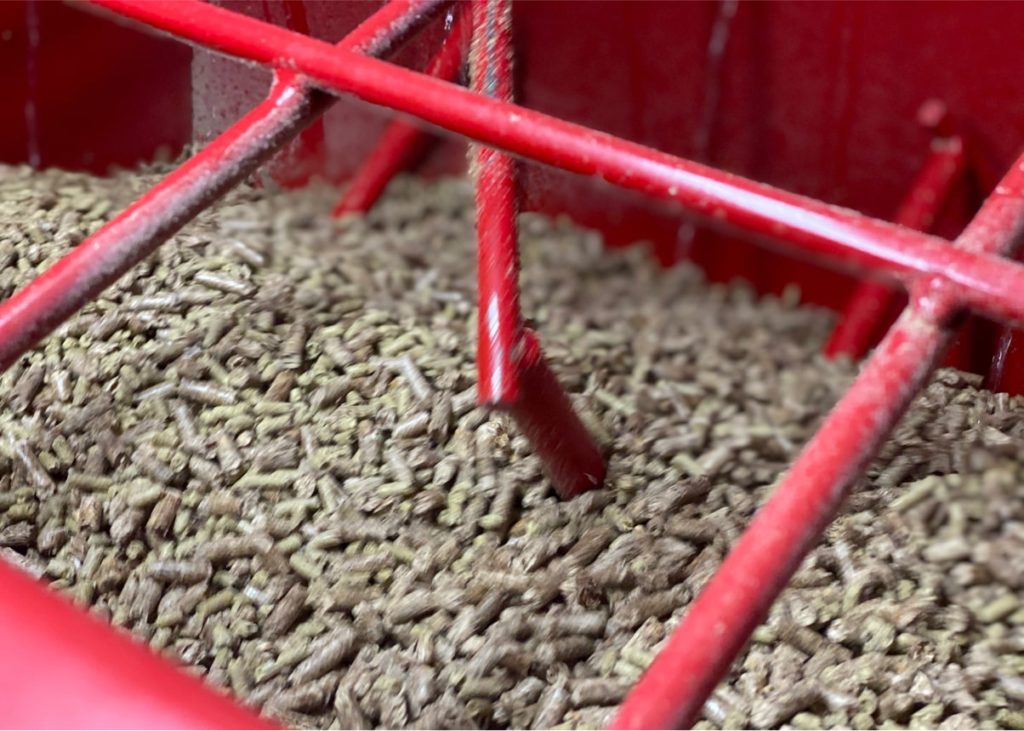 Substrate Preparation and Pasteurization
The GMF comes equipped with a batch mixer that handles all kinds of substrates. A built-in steam cabinet pasteurizes the substrate and readies it for inoculation.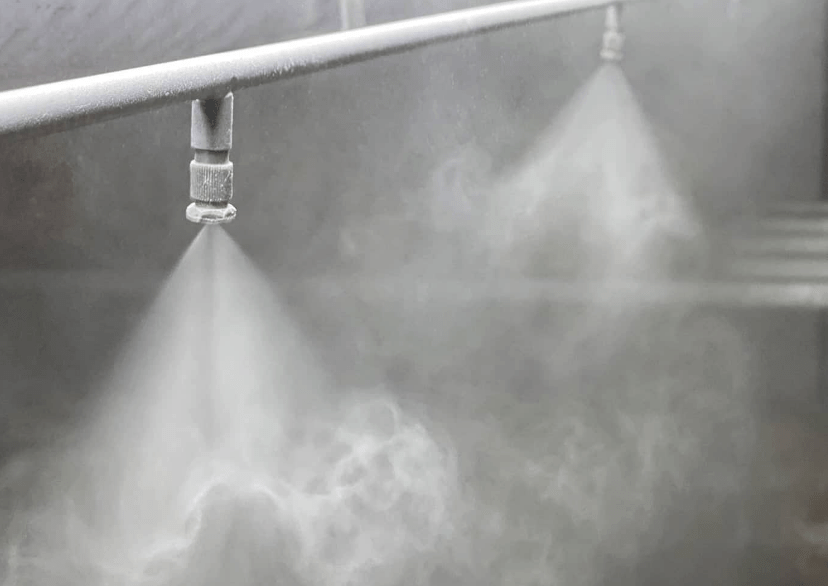 All critical components are controlled from the central computer. This includes thermostats, fans, timers, humidity, and lighting.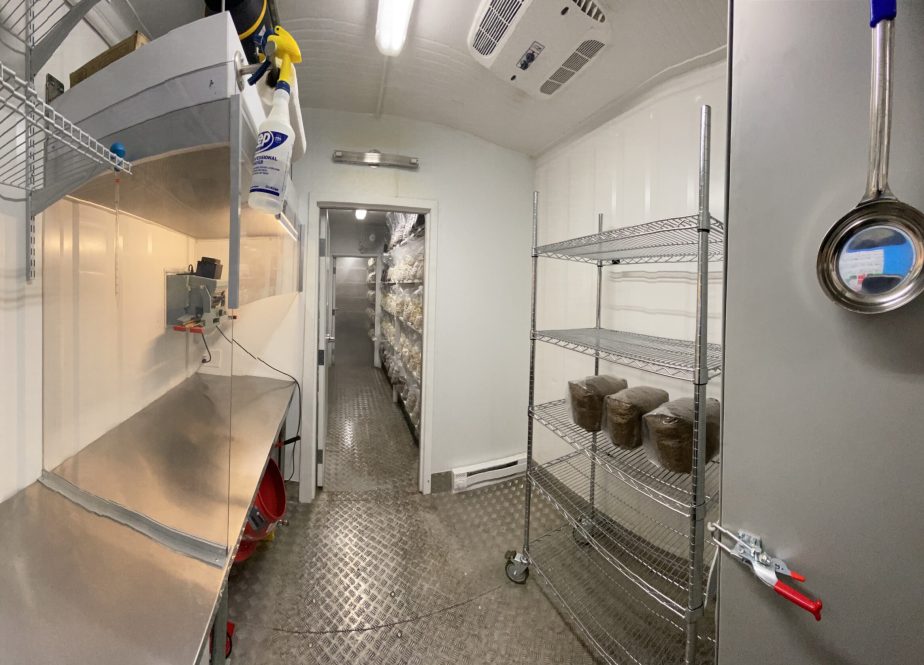 The GMF is laid out with the entire mushroom cultivation cycle in mind. We have drawn from our years of mushroom cultivation experience to make sure that labor and space are optimized in the GMF.
The GMF lab has six feet of HEPA-filtered workspace. This provides the ideal working environment for inoculations and culture work.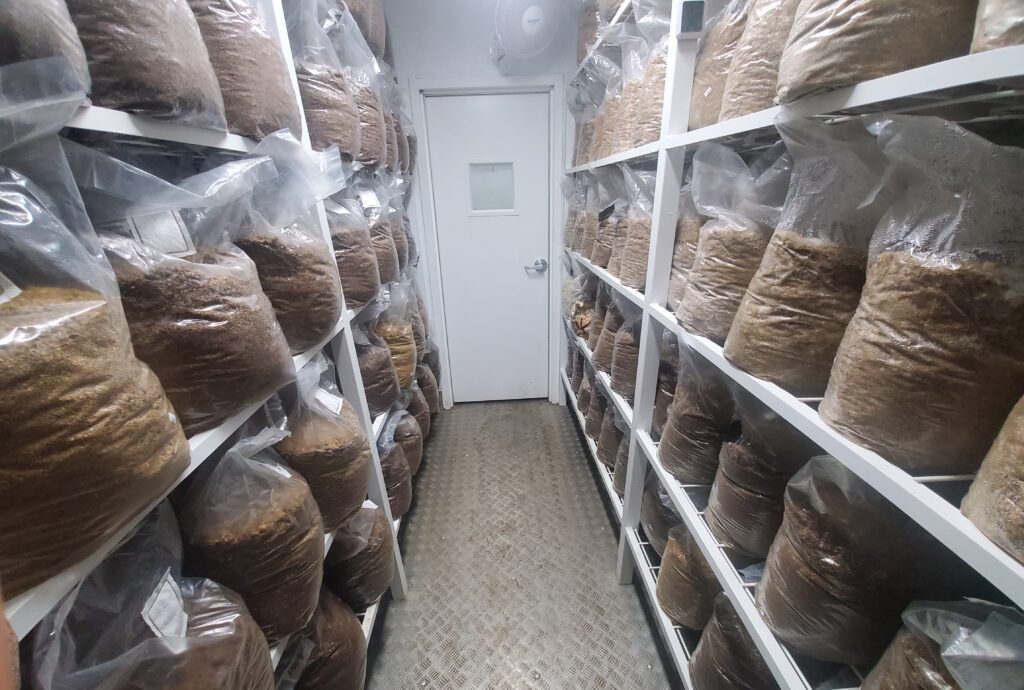 There is ample space to incubate all substrate bags. Environmental conditions are closely maintained to optimize mycelial growth.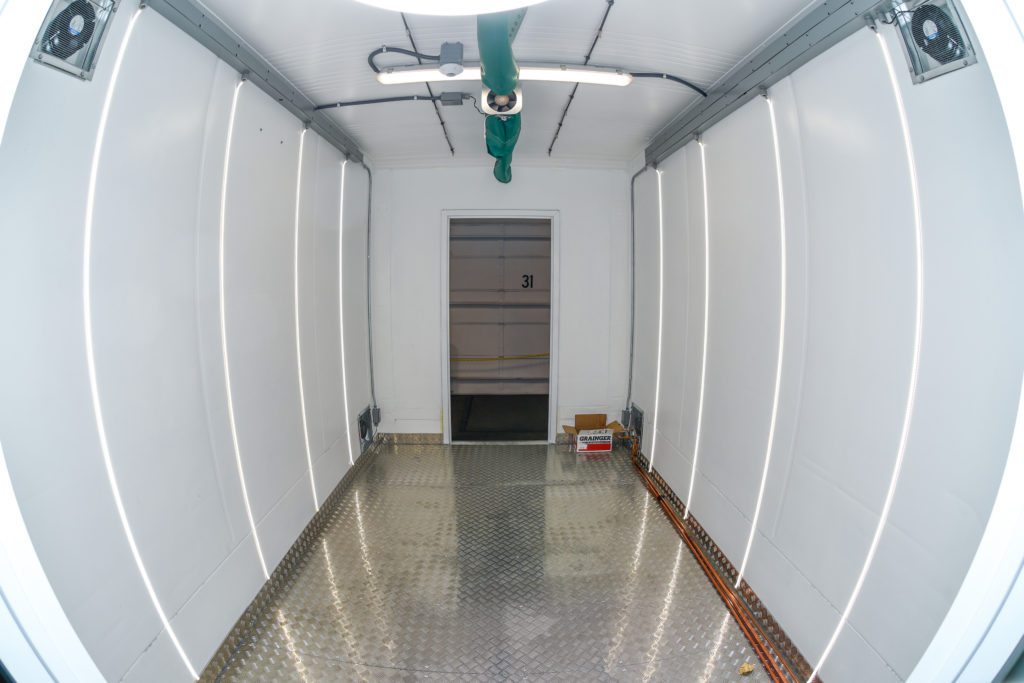 Watch your mushrooms thrive in an ideal growing environment. Temperature, humidity, lighting, and carbon dioxide levels are all monitored and controlled.
Even though mushrooms are on the Clean 15 list, that doesn't mean that they are actually pesticide free! A study done by the FDA shows that 26% of imported mushrooms had more than the allowable amount of pesticides, even thiabendazole, a carcinogen, and a developmental and reproductive toxin. Our unique approach to mushroom farming allows you to grow many mushroom varieties, all without using any pesticides whatsoever!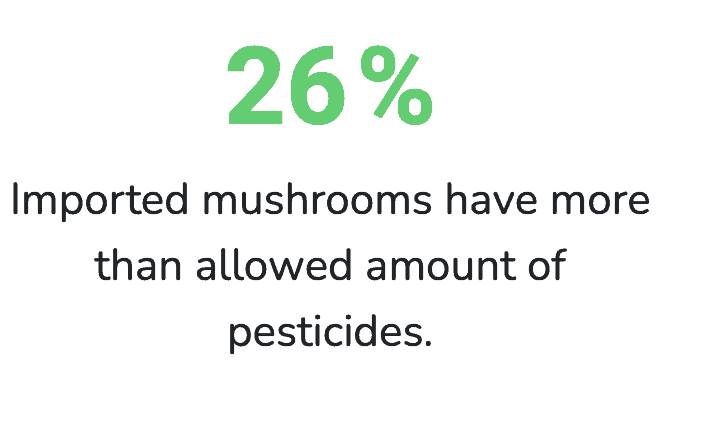 Ready To Start Your Farm?