Our vertical hydroponic farm solutions maximize growing space while minimizing energy and water usage. Combining patented vertical farming technology our ultra-efficient farms transport easily, can be stacked, and are solar capable. Join us in decentralizing agriculture and reducing carbon emissions while helping to feed the world.
Our patented vertical hydroponic system grows highly nutritious leafy greens, culinary herbs, peppers, tree saplings and more with less labor and maintenance than traditional, horizontal hydroponics. Cut logistics costs and shorten the farm-to-table journey with portable and transportable hydroponic vertical farms from FarmBox Foods.
Stay in Control Year-Round
With the VHF, you're in control of the entire growing cycle. Eliminate variables like extreme weather events and short growing seasons — our shipping container farms keep conditions uniform every day of the year.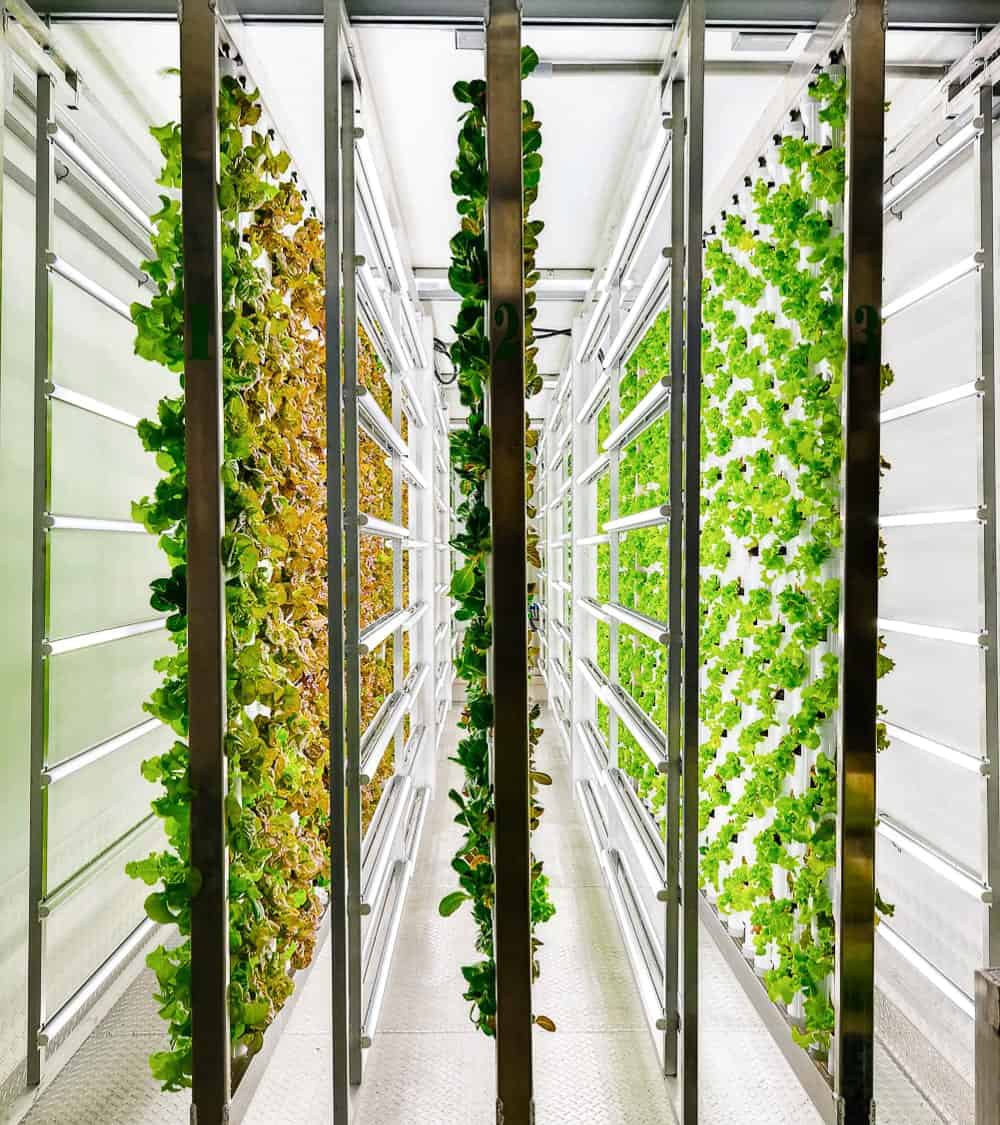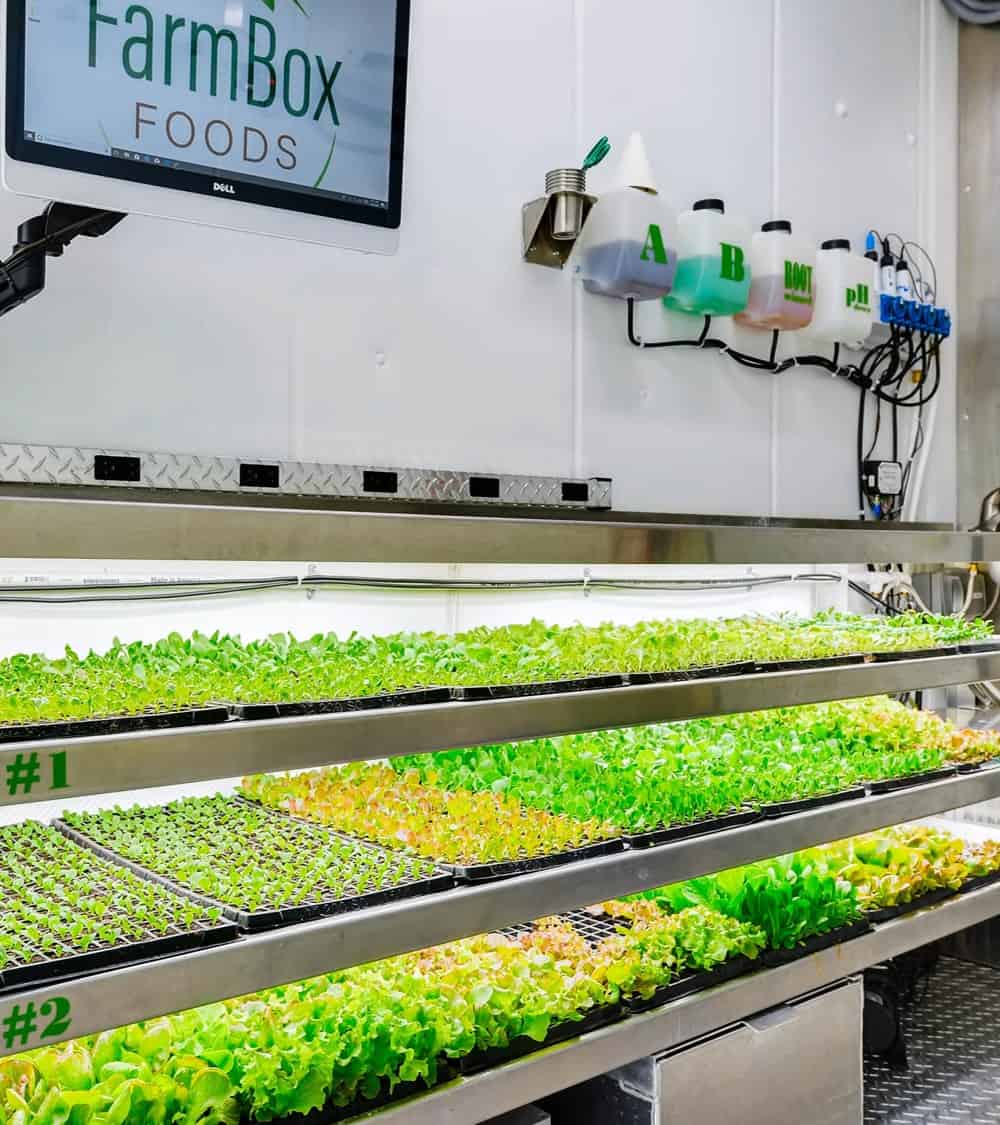 The VHF Seedling Table can accommodate more than 3,800 seedlings simultaneously. Precision nutrients and lighting ensure that your seeds will germinate successfully and grow into strong, healthy plants ready for transplanting into the grow walls. 
Farming Solutions For Any Climate
From arctic cold to extreme heat, we have put our container technology to the test. Our containers can be customized with solar panels and other solutions to optimize them for your climate and specific needs.
Industry-leading Agrowtek technology monitors and controls all aspects of the growing process. Nutrients, water pH, fans, lights, humidity, watering schedules — everything can be controlled and automated. Combined with modular customization and stacking options, our vertical container farms makes managing an entire farm easy.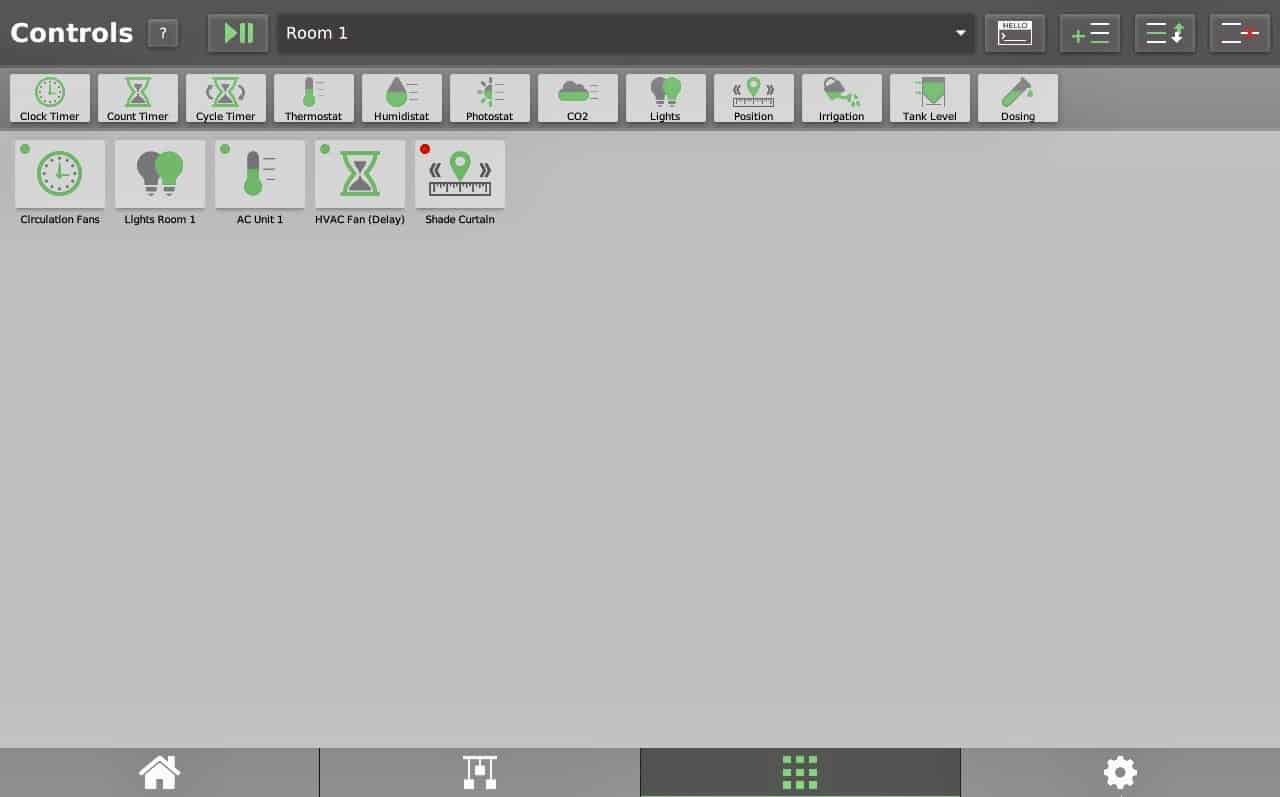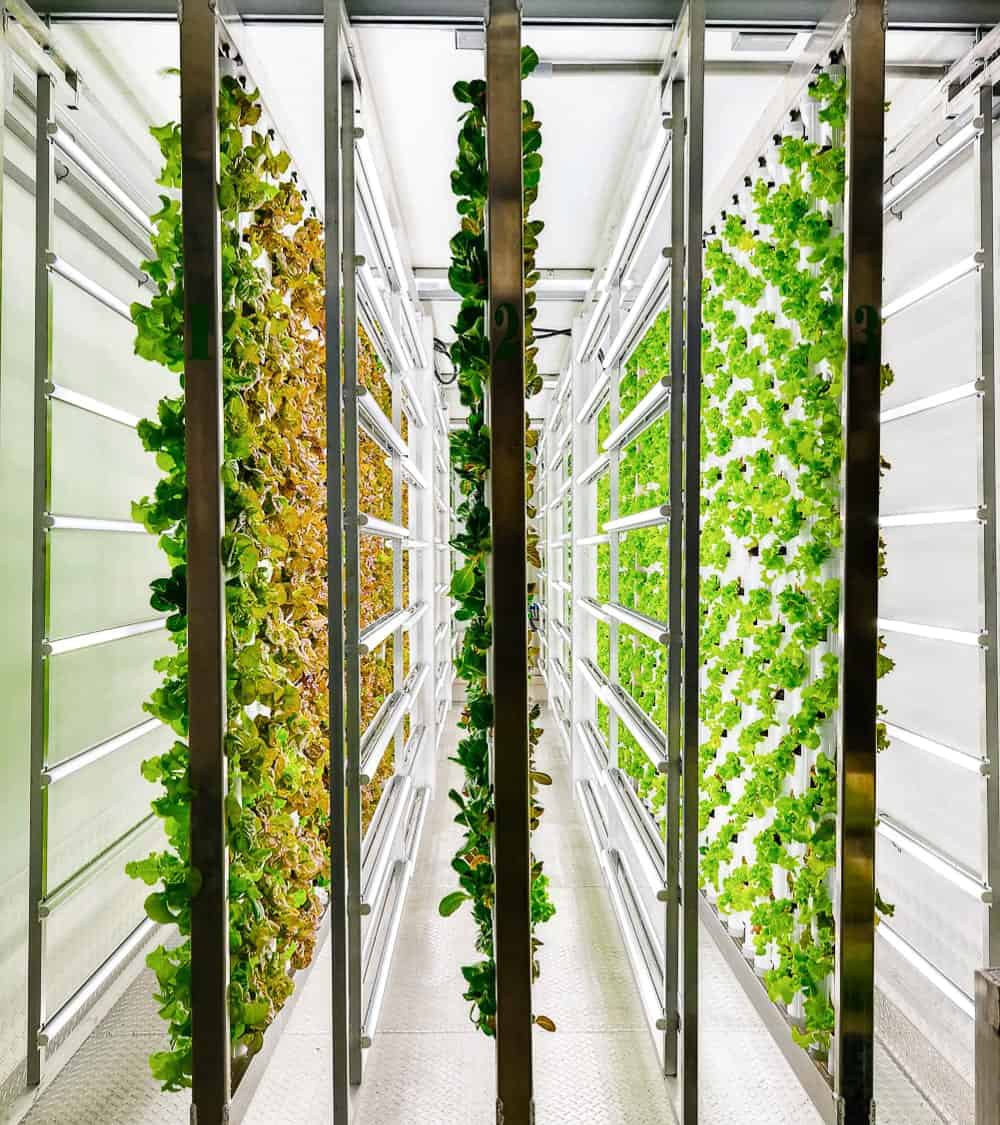 Grow Nearly 8,000 Plants at Once
The VHF is designed to maximize every inch of growing space while providing weekly harvests year-round whether you're growing leafy greens and herbs. Since the entire farm is self contained, the VHF is the perfect solution for hydroponic farming in urban areas.
Start your Farming Journey Today