FARMING
TECHNOLOGY
& SOFTWARE
Agrowtek's remote access features make farming easy by allowing you to adjust everything in your farm from your phone or computer.

SIMPLE ON THE SURFACE, POWERFUL DEEP DOWN
Let Agrowtek's smart sensors take the guesswork out of farming. Air temperature, humidity, nutrient levels, and water pH are all automatically adjusted so your farm maintains ideal growing conditions at all times.
Agrowtek Grow Software Technology keeps things simple but gives you the robust features, easy usability, advanced functions and granular control.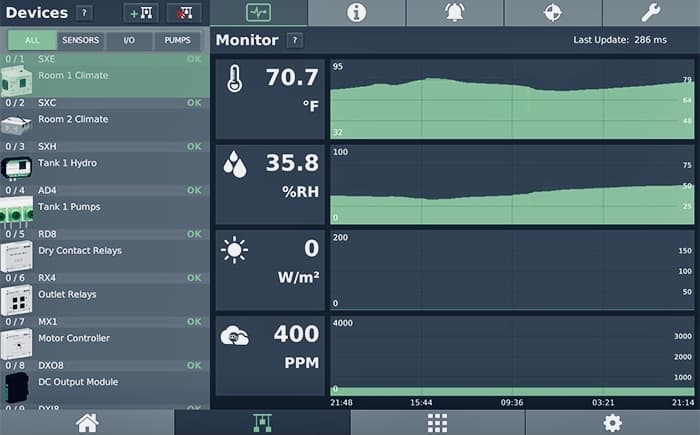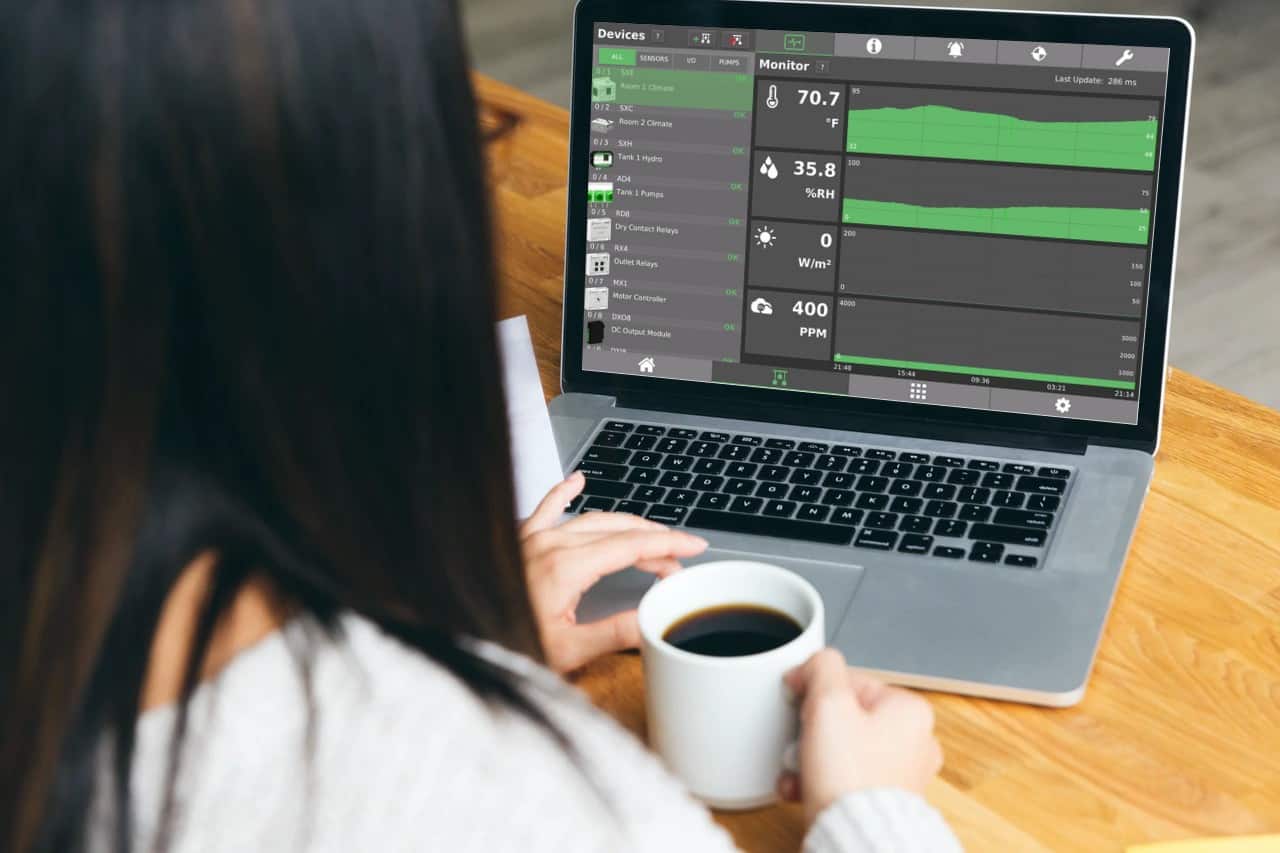 AUTOMATED FARM CONTROLS
View real-time readings or quickly make changes to climate settings, nutrient levels, or light schedules, all while on the go. Monitoring functions allow you to look back on past climate conditions, helping you to ensure your farm is running optimally.
Agrowtek's adjustable timers and schedules allow you to walk away from the farm knowing that your crops will get everything they need.
SOFTWARE TRAINING?  YOU GOT IT!
FarmBox Foods offers on-site Agrowtek software training so you quickly learn all the functions and features, and you can hit the ground running when your farm is delivered.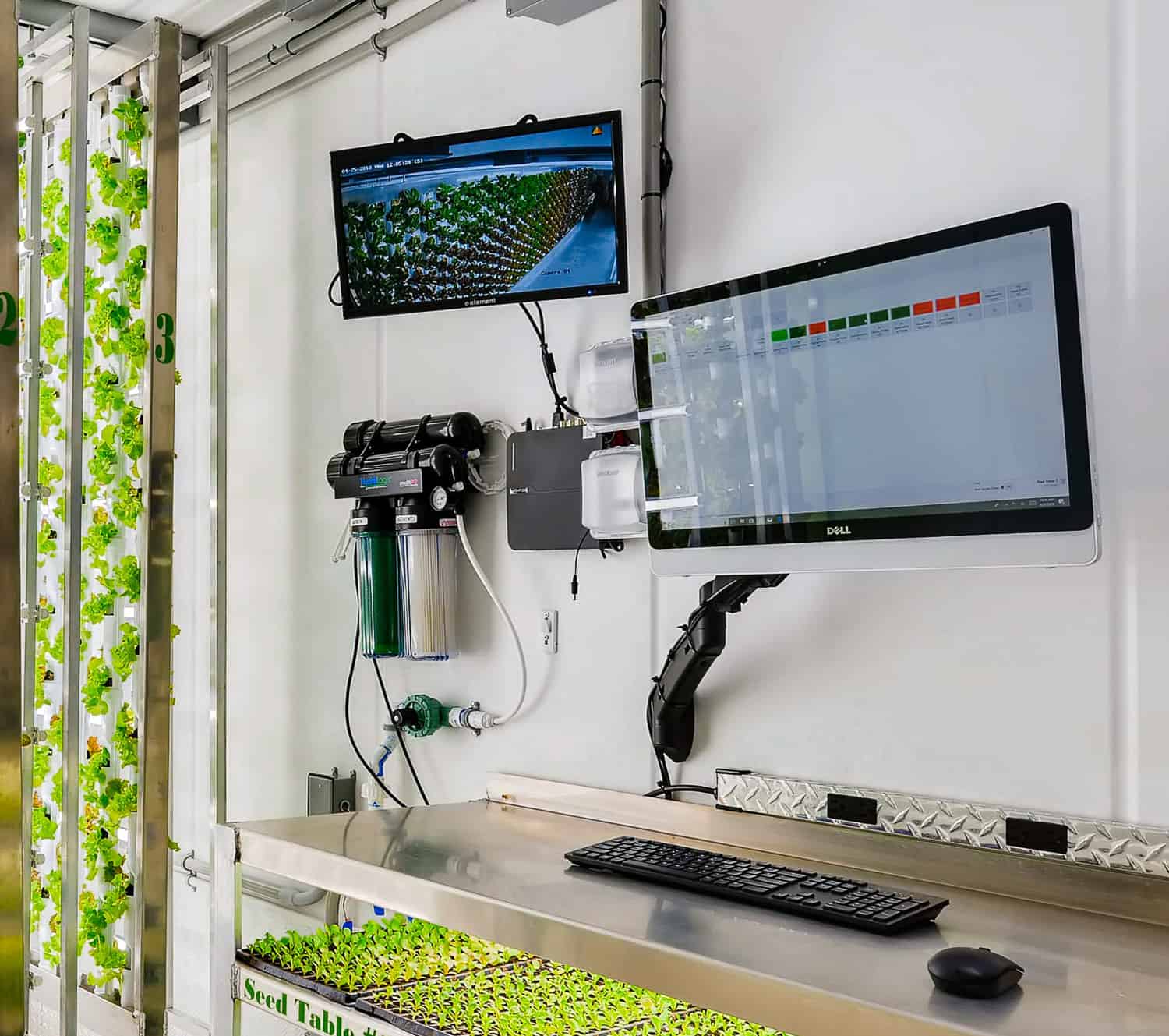 START YOUR FARMING JOURNEY!
From arctic cold to extreme heat, we have put our container technology to the test. Our containers can be customized with solar panels and other solutions to optimize them for your climate and specific needs.