Tornado recovery driven by volunteers, sense of community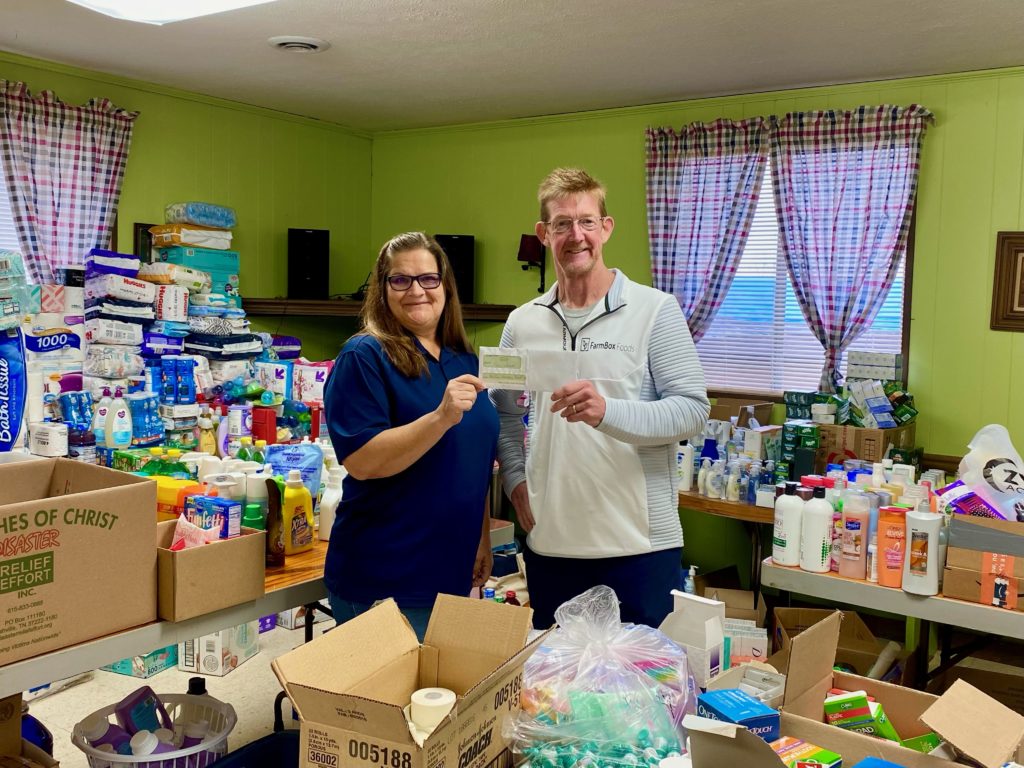 Tornado Recovery was needed – and Scott Walker was less than a mile away from his new home in Cambridge Shores, a community near Mayfield, Kentucky, when the local police turned him away.
If the officers hadn't been there to block traffic coming into town, Scott would have been directly in the path of the deadly twister that passed through the night of Dec. 10. In fact, he'd already dodged three tornadoes in southern Illinois on his way there. 
Fate stepped in and saved him, and somehow, his house escaped with only minor damage, but many of his neighbors lost their homes. The devastation was almost incomprehensible. When emergency crews began clearing a path into affected areas, Scott was the 10th car in line, and was stunned by the scale of the damage.
Since then, Scott and his wife, Melanie, did what many others have done and joined an army of volunteers, which included those who'd lost everything, and pitched in where they could. When he returned to his hometown near Chicago, Scott rallied friends and family to donate goods. He brought down two full truckloads of supplies — toiletries, water, diapers, rakes, gloves, granola bars, flashlights, extension cords — and created a GoFundMe campaign for a new playground that literally hit its $4,000 goal as this video was being made. Henry Brothers Company, a general contractor in the Chicago area, donated an SUV full of supplies, and former students of the swim coach for the Lyons Township HS Aquatics program, and their parents, were instrumental in gathering relief supplies. Melanie has spent the last few weeks helping to distribute those supplies throughout the community.
Scott and Melanie, who purchased their home in Cambridge Shores in September, are just one example of the ongoing relief efforts in Kentucky and surrounding states, where 77 people were killed during the December rash of tornadoes. Even though they didn't know their neighbors yet, Scott and Melanie quickly made friends with them, and they plan to be there for the long haul. 
FarmBox Foods, a Colorado company for which his brothers serve as CEO and Chief Strategy Officer, donated a total of $750 toward the playground, and it's hopeful that it can work with local, state and federal officials in the future on a solution for food security in disaster areas, which are often cut off from the food supply chain in the wake of a storm. FarmBox Foods builds automated farms inside shipping containers, and those container farms can provide a hyperlocal source of nutritious food. These mobile units and other innovations can help a community get back on its feet a little bit quicker, with healthy food to help power the long recovery ahead.
"It's going to be a long process for our community. It's been totally annihilated. Pictures can't even tell the story," he said. "We're going to be here every step of the way."