All of Jason Brown's professional experience has led up to this point, when the company he helped build from the ground up is on the cusp of changing the world.
There is no doubt as to the importance of Jason's role in FarmBox Foods' success: he designed and built from scratch the company's prototype for its Vertical Hydroponic Farm, an innovative container farm that uses a patented tube system and a network of sensors to grow leafy greens, peppers, culinary herbs and tree saplings.
While minor tweaks have been made in recent years to improve efficiencies, the container farm's design is largely the same as it was when it was put together piece by piece in a cramped garage in Castle Rock in 2017.
Jason's current role as VP of Deployment for FarmBox Foods has him going on location to help clients assemble and start up their container farm operation. His favorite part of the job is empowering people by showing them how to grow their own food to feed the local community.
"Last year, I probably would have said I love building more, but now I get more pride out of helping other people do something that will have a huge impact on where they live," Jason says.
The possibilities of container farming are seemingly endless, and FarmBox Foods and its partners are only scratching the surface on potential applications.
For as long as Jason can remember, he's had a "mechanical mind;" as a kid, he helped his dad work on cars, and he even disassembled a VCR at the age of 10, just to see how it worked.
"I would take everything apart," he said.
When he was in college studying biology, Jason took a welding class for fun, and it changed his entire career path. Now Jason's expertise and love of designing, engineering, fabricating and building is leading to life-changing improvements in communities that traditionally have lacked access to nutrient-rich food. When people gain something as foundational as food security, they're able to focus on other ways to better the lives of those living in the vicinity of the container farm.
Jason says it's gratifying to see his creation work as intended, and to witness the multitude of side benefits that come with it, including providing jobs and educational opportunities that pass the knowledge on to the next generation of DIY agriculturists.
Having spent some time in other industries, including general contracting, forklift manufacturing, road racing and 4WD rock-crawling, Jason has found his home — and his true calling — at FarmBox Foods. With Jason's passion and abilities helping to lead the way, FarmBox Foods has a bright future.
"I'm most excited about scaling and the possibilities of where this can go," he said.
When he's not working, Jason likes to do "Colorado mountain man stuff," like fishing, hunting, hiking, four-wheeling, kayaking and mountain biking.
To learn more about the FarmBox Foods team, go to www.farmboxfoods.com/about-us/.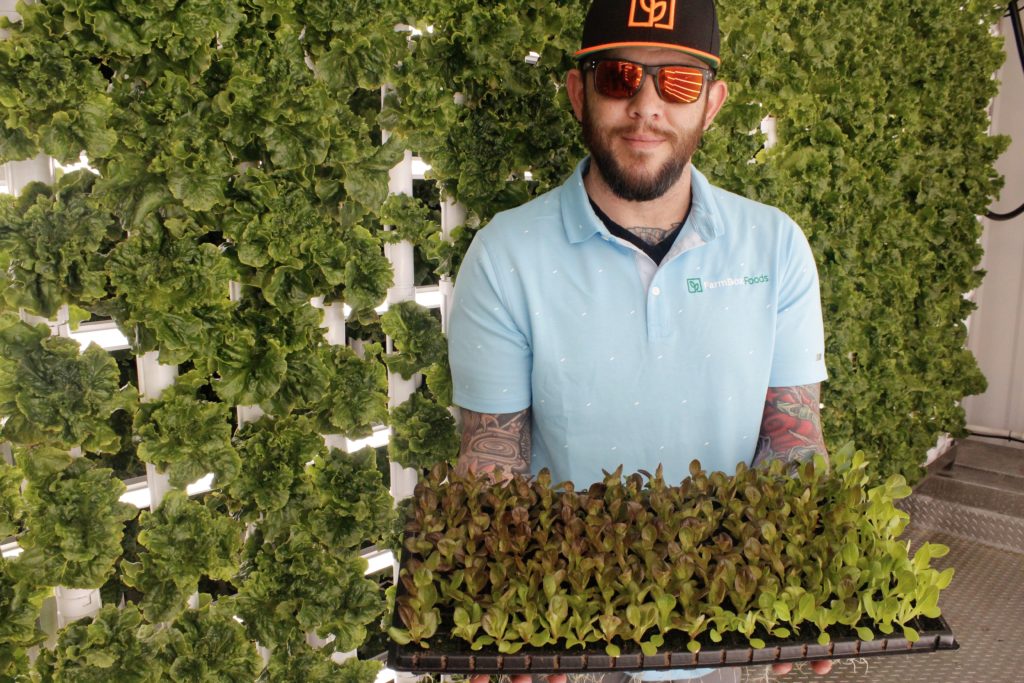 View The FarmBox Gourmet Mushroom Container Farm