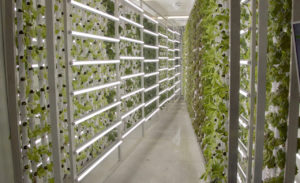 Projected Water Scarcity – The common refrain that fresh water is the next gold is ringing true as drastic changes in our climate are resulting in greater competition and a need for more efficient water uses, especially in the agricultural industry.
National Geographic points out that while the amount of fresh water on the planet has remained fairly constant over time — continually recycling through the atmosphere and back into our oceans, lakes and rivers — the global population has exploded in the last century. This means that competition for a clean supply of water for drinking, cooking, bathing and sustaining life intensifies every year. There is only so much water to go around.
Essentially, when taking saltwater into account, only about .007 percent of the earth's water supply is usable for the planet's 6.8 billion (and counting) people, National Geographic says.
The vast majority of freshwater — about 70 percent by most estimates — is used for agriculture, and when you consider that feeding a planet of 9 billion people in 2050 will require an estimated 50 percent increase in agricultural production and a corresponding 15 percent increase in water withdrawals, the future becomes a lot clearer, according to World Bank.
Without proper governance, there is likely to be increased competition for water between sectors and an escalation of water crises of various kinds, triggering emergencies in a range of water-dependent sectors, according to a U.N. report.
Emerging technologies are quickly trying to find ways to get the most bang for each drop of water. Efficiencies have been identified, including vertical hydroponic farming, which drastically reduces the amount of water needed to grow crops. FarmBox Foods, a Colorado company that builds automated hydroponic farms inside repurposed shipping containers, has set its sights on creating a tangible shift in the approach to farming.
FarmBox Foods' innovative, closed-watering system only uses 3-5 gallons of water per day and it does not contribute to groundwater contamination the way that traditional farming does. Furthermore, one farm is able to produce the same yield as 2 – 2.5 acres of farmland on an annual basis.
"Our container farms are built in such a way that it takes only a fraction of the amount of water to grow that same amount of produce," said Rusty Walker, CEO of FarmBox Foods.
Climate change is projected to increase the number of water-stressed regions and exacerbate shortages in already water-stressed regions. It's those regions that will realize the most benefit from vertical hydroponic farming and more efficient water usage in general.
An integrated view on water, the biosphere and environmental flows is necessary to devise sustainable agricultural and economic systems that will allow us to decelerate climate change, protect us from extremes and adapt to the unavoidable at the same time, the U.N. says.
The automated hydroponic farms use approximately 90 percent less water than traditional farms, and have a secondary benefit, as they can grow trees that contribute to the overall health of the environment by helping reduce the amount of carbon dioxide in the atmosphere. One container farm from FarmBox Foods can grow 35,000 tree saplings per year.
For more information, go to www.UNwater.org or www.FarmBoxFoods.com.