Container Farms on School Campuses – School districts and teachers are always looking for new and innovative tools to capture their students' attention and promote enthusiasm for learning.
Teaching students how their education is interwoven into later professional success just might bring purpose to those who currently find none in a traditional classroom. When you place students in a setting with engaging hands-on projects that give them practical experience, the potential for future success is limitless.
An operating container farm has a unique ability to touch multiple subjects and areas of interest for young students, especially those who want to find ways to better our world through science and tech. A container farm shows the next generations how to do more with fewer resources by engineering concrete solutions that promote sustainability. These applications have positive real-world implications, including improving our ability to feed people in food deserts and reducing the use of fossil fuels for shipping food over long distances.
Emerging technologies, including those that rely on sensors, have opened up new avenues and ideas and solutions for longstanding problems. This is an exciting prospect for a generation that increasingly is looking to eschew the typical 9-to-5 office grind and, for lack of a better term, get their hands dirty.
From using cultivation methods that require less energy and water, to developing a solid business plan, to maintaining the mechanisms that enable containerized farms to thrive, to demonstrating and quantifying the sustainability of such operations, there are many skill sets needed to make the endeavor a success.
Adding a container farm to a school campus offers high-level learning opportunities in perpetuity and equips students with expertise and experience that few other young professionals or college applicants can claim. It's a tech-driven differentiator for schools and districts that pride themselves on thinking outside the educational box, and it could produce a wave of future entrepreneurs.
Today, container farming is a glimpse into the future. Soon, it will be the new normal, and it's time that students of all ages get introduced to concepts that can help achieve progress that will benefit humankind.
What are the benefits to schools?
Equipping future generations with the ability to use science and technology to grow food for underserved populations.
Feeding students fresh, nutrient-dense foods.
Reducing costs associated with purchasing transported foods while enabling schools to cheaply grow their own.
Providing foods for students in need to take home with them so they will have quality food they grew themselves.
Create revenue streams for the school through school farmers markets all year long.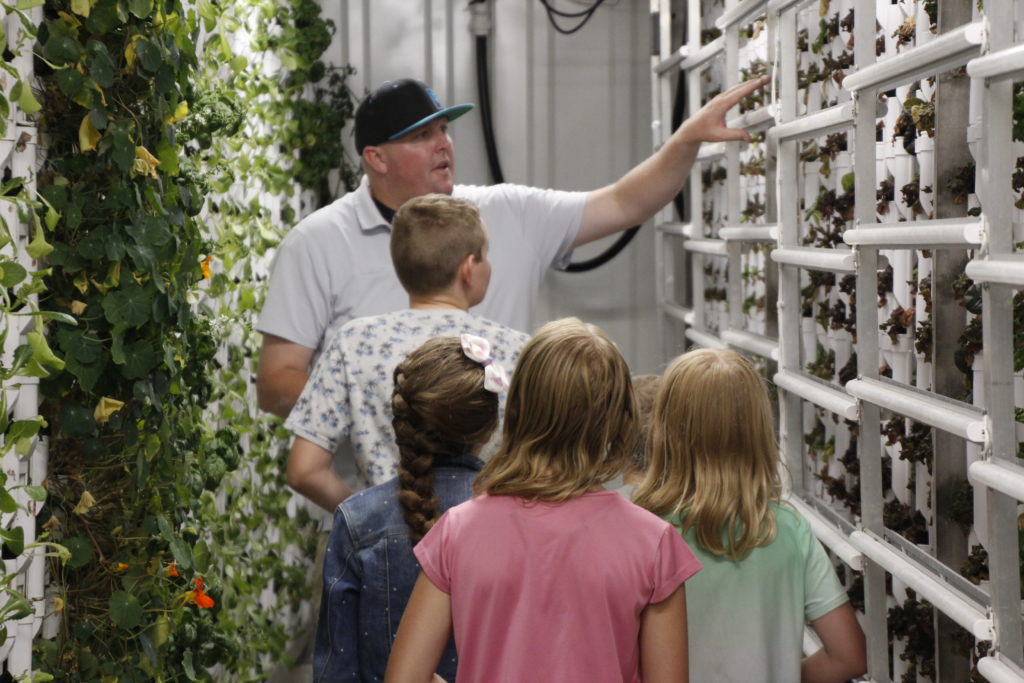 View The FarmBox Gourmet Mushroom Container Farm